The branding of British furniture chain Heal's was being updated. The new visual approach had to be applied across the website. At the same time a number of customer journeys were being reviewed based on collected data.
Solution (for rebranding)
An asset focused UI change was finalised, designed and coded in by myself. This was the result from taking in new brand guidelines and my own competitor research.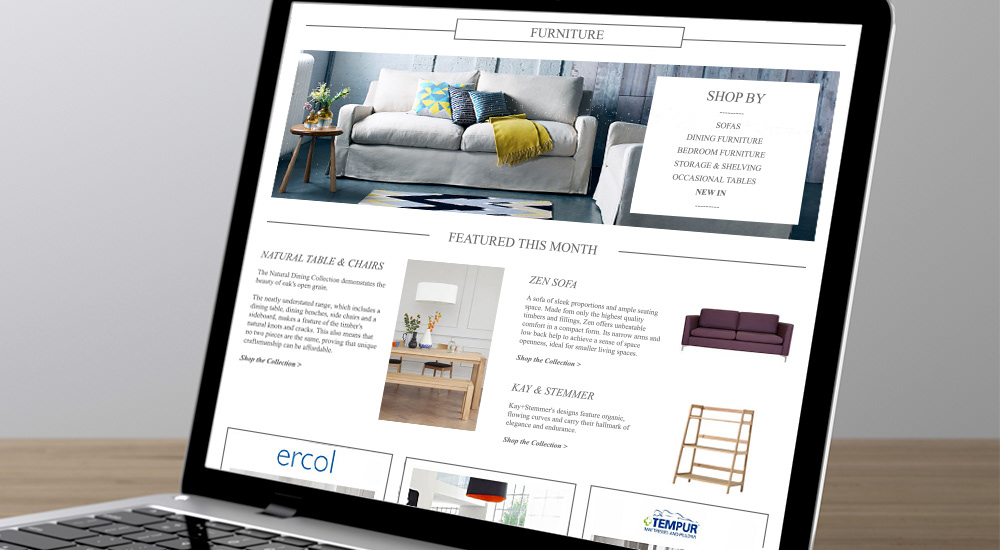 Solution (for customer journeys)
Best practices were applied to new customer journeys within the shopping cart and checkout procedure. Other redesigns included a clearer mega menu that was easier to maintain plus a more modern component design to the store locator page. More quicker data driven solutions included new landing pages for popular PCC pages for discontinued brands.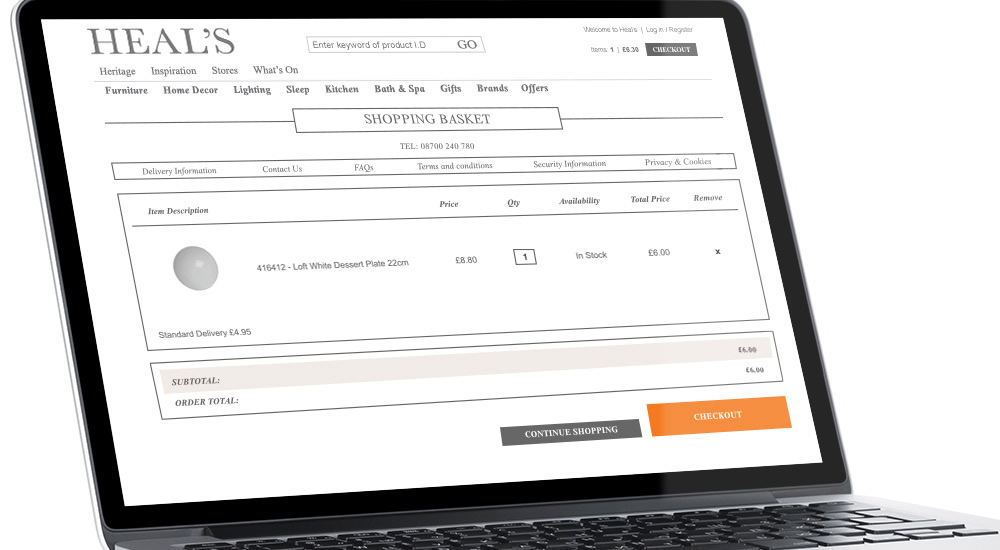 For the microsites, specific shopping journeys were made in relation to the individual product ranges instead of general products. For example, when working on healssofas.co.uk, the user journey was slower in order for the customer to be provided with the greatest range of options before narrowing it down to their final decision. This was to ensure the customer makes the right decision on a sofa and prevent refunds through rushed purchasing.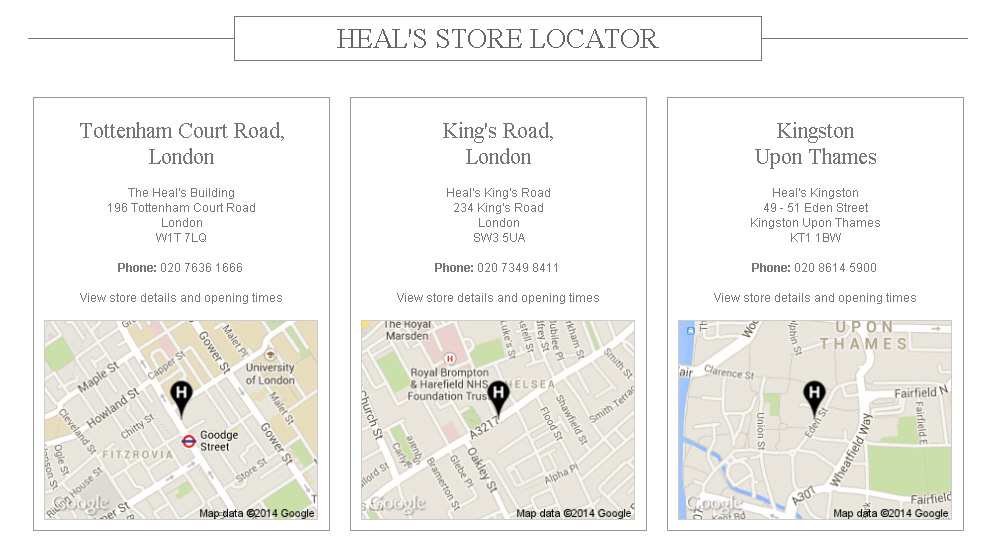 Content pages and category pages became more influence by editorials. Showing the customer a constantly changing introduction to categories. Making the start of their journey more exciting.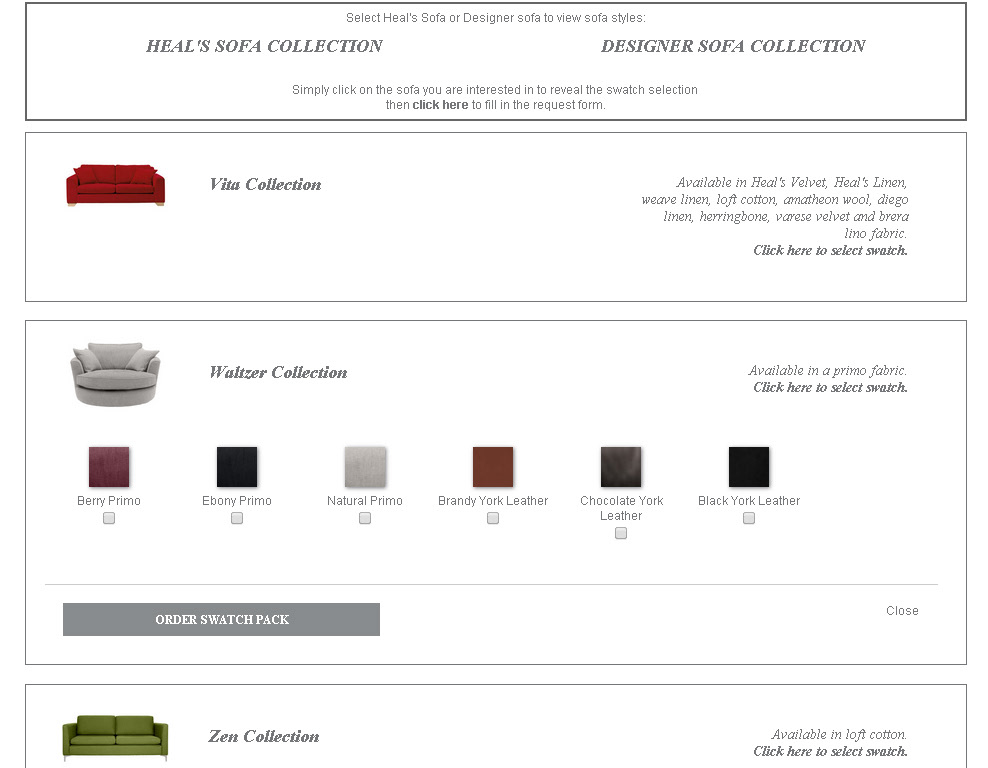 • 
Reviewing proposed new mobile experience and designing necessary changes to improve the navigation and best practice.
• ​​​​​​​
Applying new brand UI onto mobile platform.