Improvement was needed in regards to the communication between a Hays consultant and their clients who are looking for talent. Points for consideration included better organisation of chosen candidates and its ability to integrate into existing technology within Hays.

When coming into the project, I quickly raised the issue of a lack of a discovery phase and went back into the preferred methods before design. Consultant interviews and user personas highlighted the level of competitor analysis needed, which was followed through. 
A redefinition of the user flows was also created. Then the design strategy was in place, where I created low fidelity prototypes with Marvel for initial design ideas then high fidelity prototypes using Axure for user testing.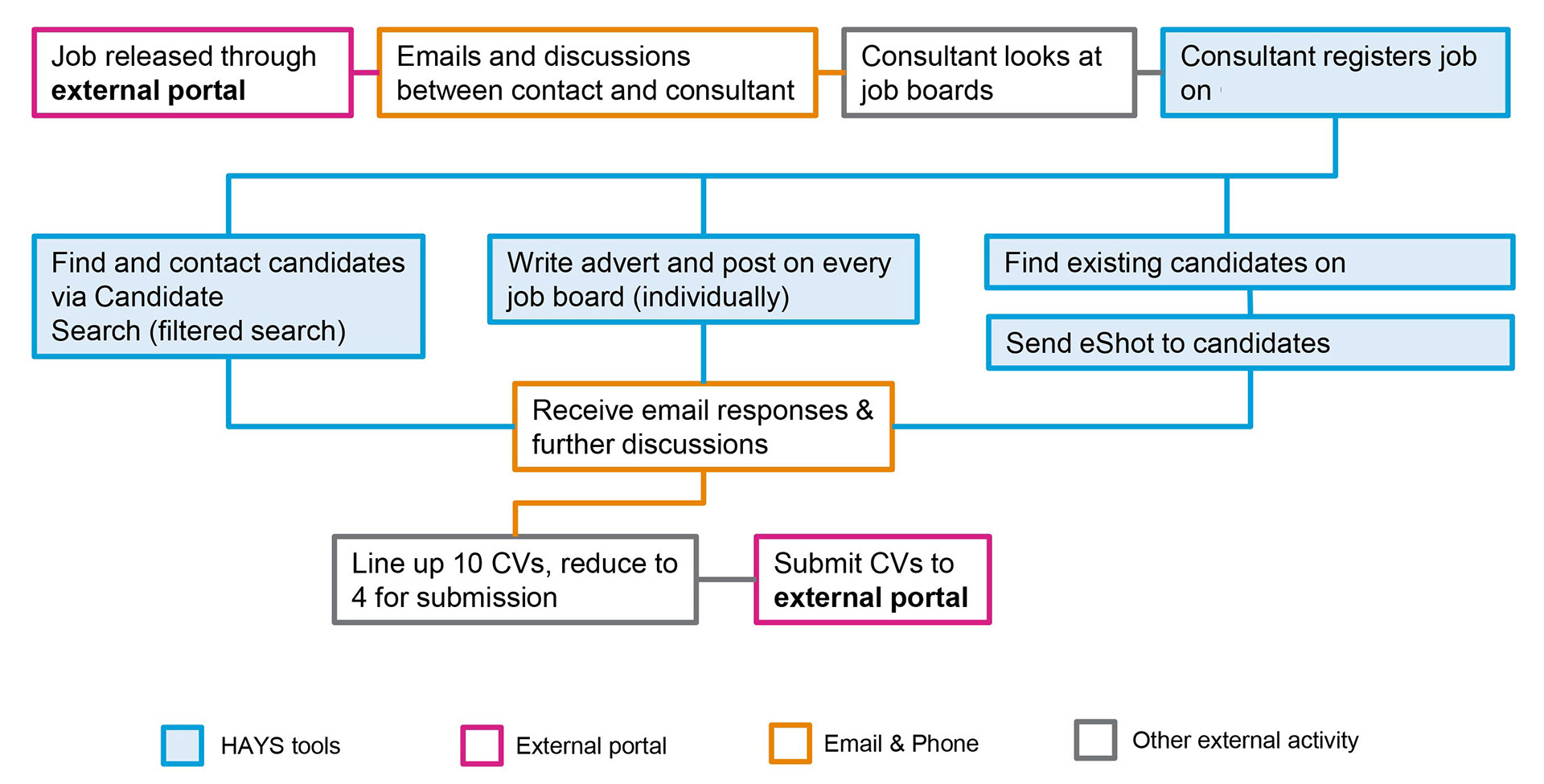 The findings of the user testing resulted in an online product where clients and consultants can discuss their search for talent during the hiring process. The objective was to provide better scanning and comparing for clients, enhancing the existing communication process. Candidate based communication was also included.
Afterwards, detailed documentation and UI kits in Photoshop was provided to the developers for its implementation.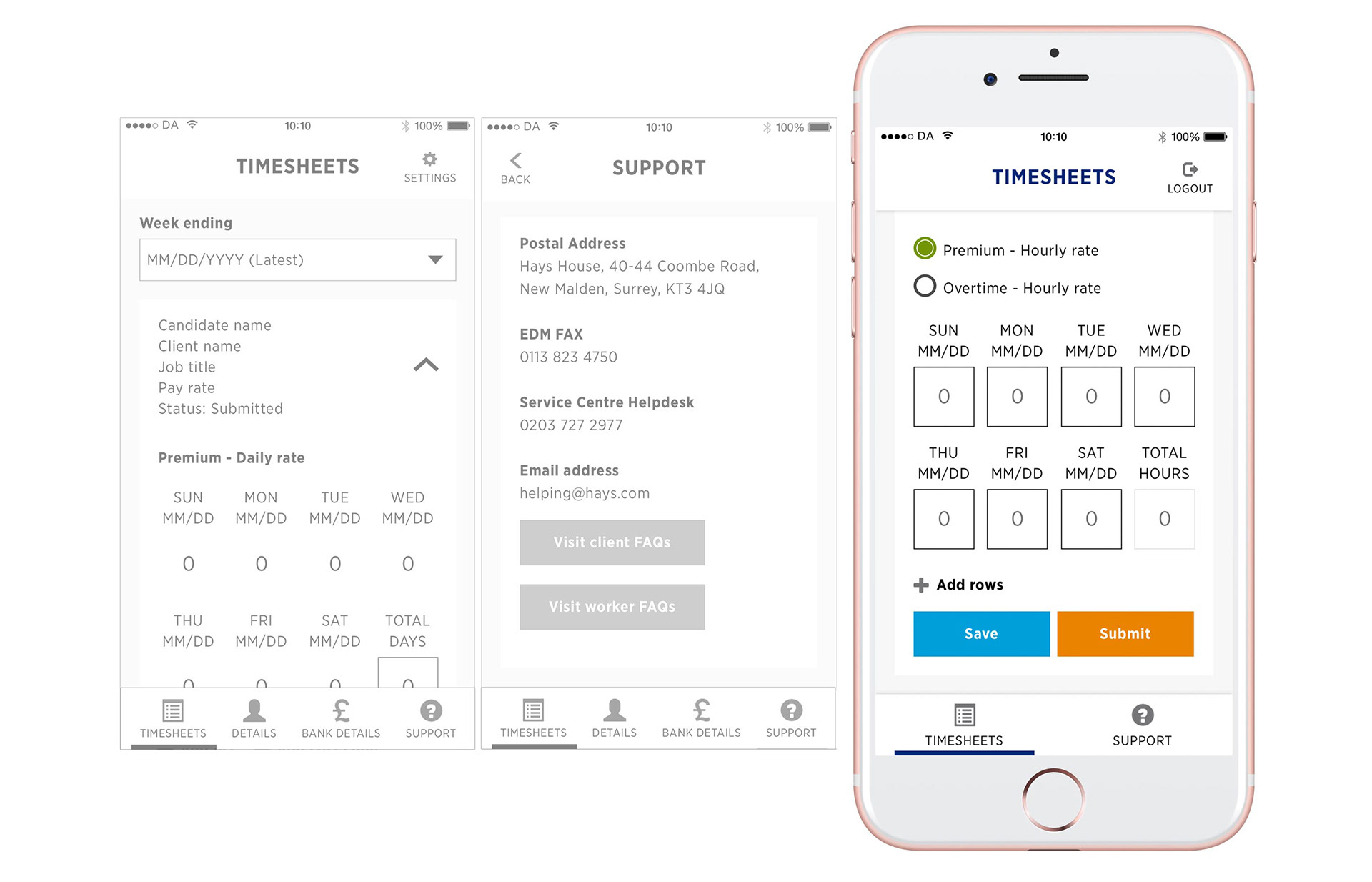 In addition to this project, my pro-activity had soon spread over to other parts of the Hays digital experience. Wireframes and prototypes using Sketch were created for the fast turnaround of a timesheet app for IOS and Android. 
Improvements on the main website was also needed so research and designs were provided for A/B testing. With all these new components, along with accessibility findings, a new design system was proposed to be put in place with the current brand portal.